For London Presentation
Requested by the director of our Italian based work placement company to create an intro animation for a presentation he was giving to students in London. I love the quirkiness I was able to add into such a short graphical piece but do please remember this was in 2006 and long before more sophisticated animation software was out there for artworkers, graphical work at the time was often quite basic. I do like to utilize modern software for any new project.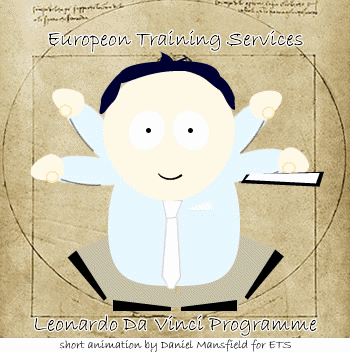 The finished animation was included in a PDF presentation given from a large screen projection. My design was based on "Southpark" style characters because Southpark was very popular at that time with students and young people.