For London Presentation
Requested by the director of our Italian based work placement company to create an intro animation for a presentation he was giving to students in London.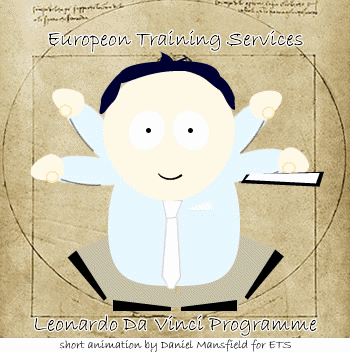 The finished animation was included in a PDF presentation given from a large screen projection. My design was based on "Southpark" style characters because Southpark was very popular at that time with students and young people.