Quick Design Facelift
Asked by the director of a London based website company to re-design interface and logo for his marketing website.
It can be quite difficult working with older design websites when asked to make graphical amendments because you can't just change everything if the owner prefers the older style design.. small functional changes are sometimes what I am asked to do.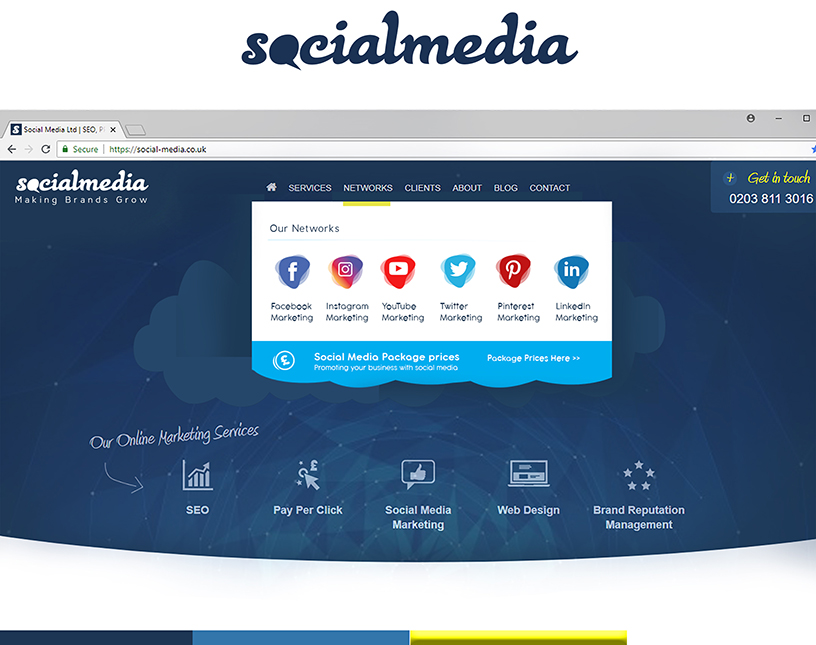 This marketing company had a very dated website – I was asked to come up with a design and logo that would work within the current website framework but updated the design.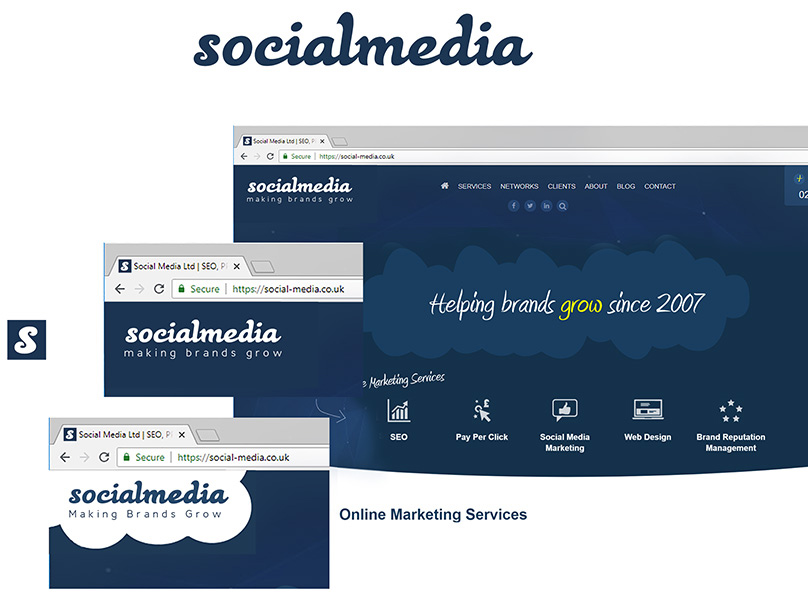 Concept design – for logo and navigation. Designed specific to strict guidelines.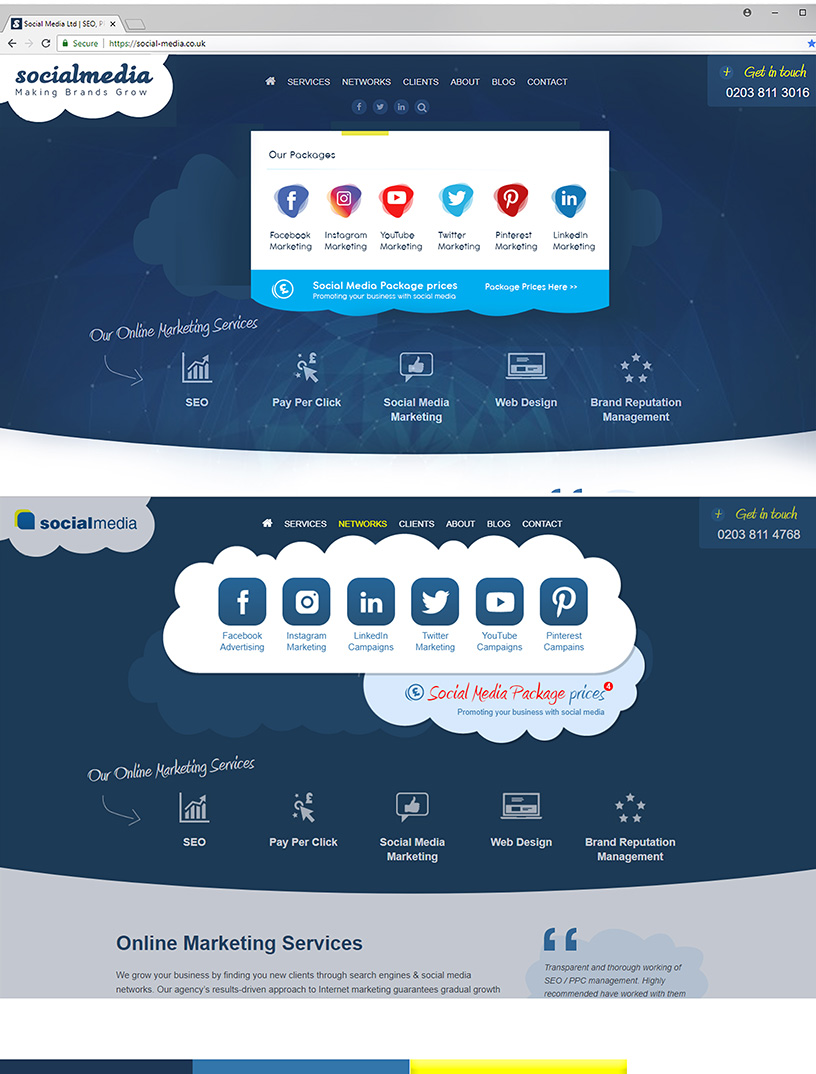 Variation of design – below you can see the old logo and menu.