UI & Website Build
Web design and build for a London based building regulations group recognized as the foremost authority in all local council areas. Our design agency was asked to provide designs and a website build.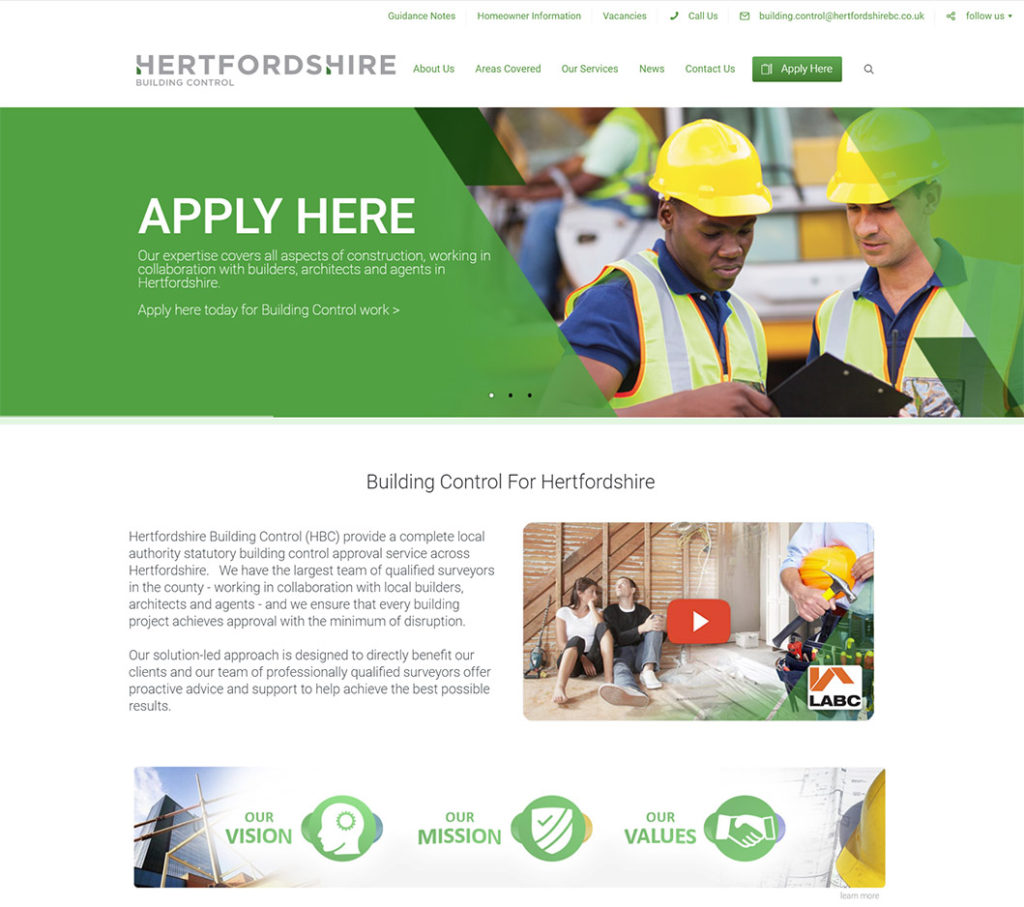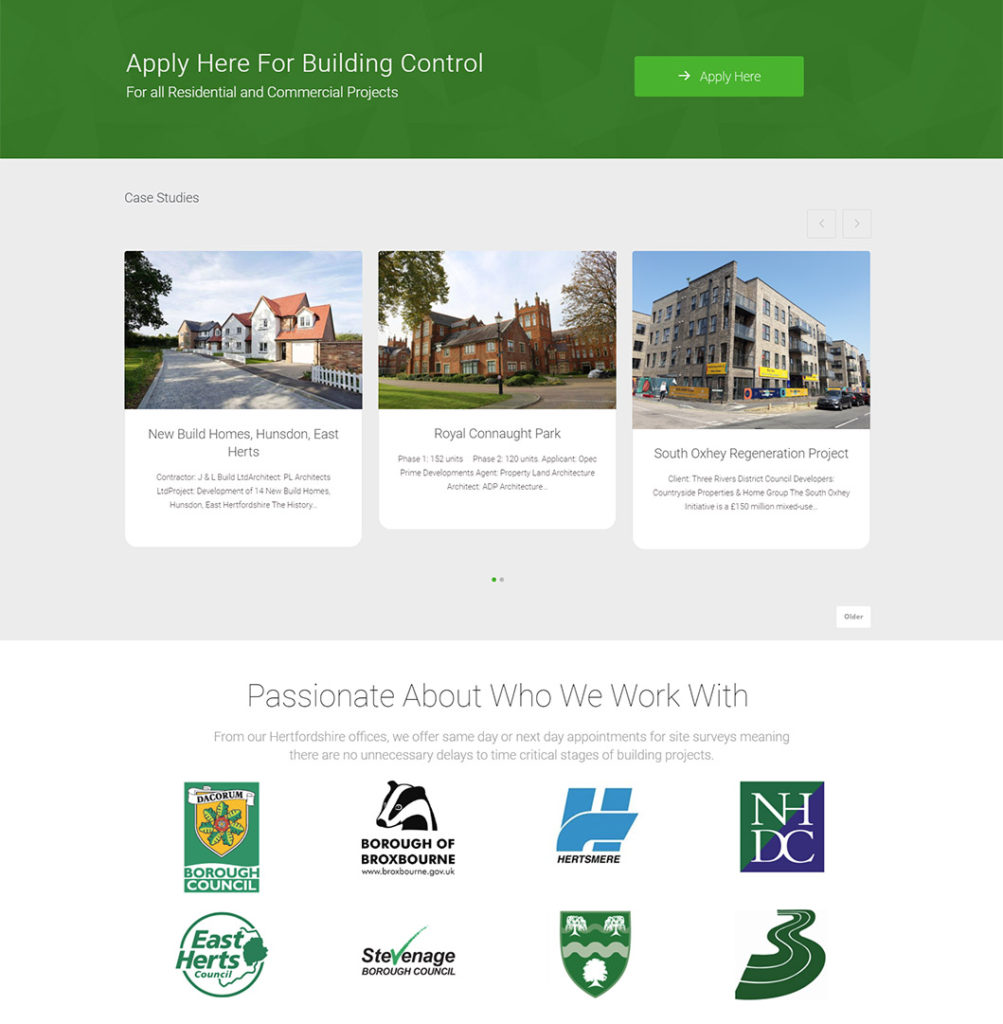 A full re-design was requested by the client. You can see the finished website here hertfordshirebc.co.uk
Problem – there were many demanding requirements for this website, with a large number of team members assigned to 3 separate geographical areas the previous website had no way to clearly define this to a website visitor.
Solution – organising each of the teams onto specific pages and creating a colour coded guide to identify each page created a lot of detailed work was the best solution in my eyes.