UI & Graphic Design
Graphic web design for a school based in North London. Our design agency was asked to provide designs showing how we would create a website to update what was an aged previous design.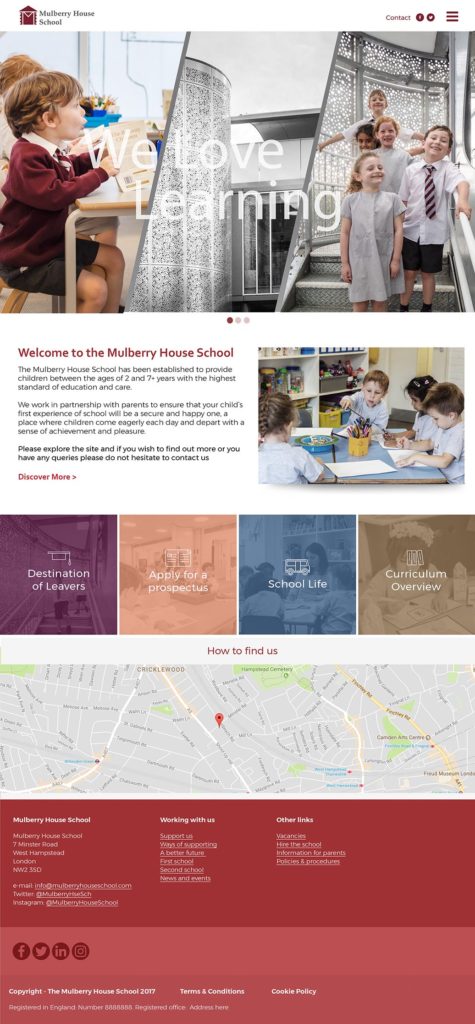 Full page view showing the header, banner and informative sections as requested by the client.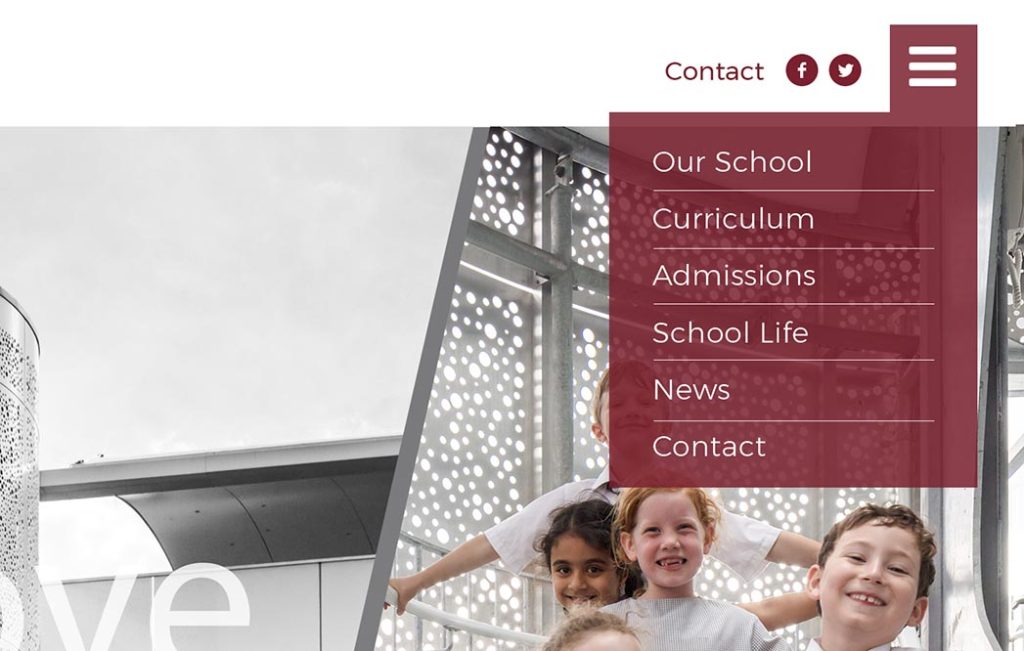 Limited information was originally asked for regarding navigation sections of the website – with the previous website incarnation only covering basic pages. A full page popout menu was also considered at a later stage when sitemaps identified more sections required for the website.