UI & Website Design
Our agency was approached by a large telecommunications company looking to upgrade the older static website they had.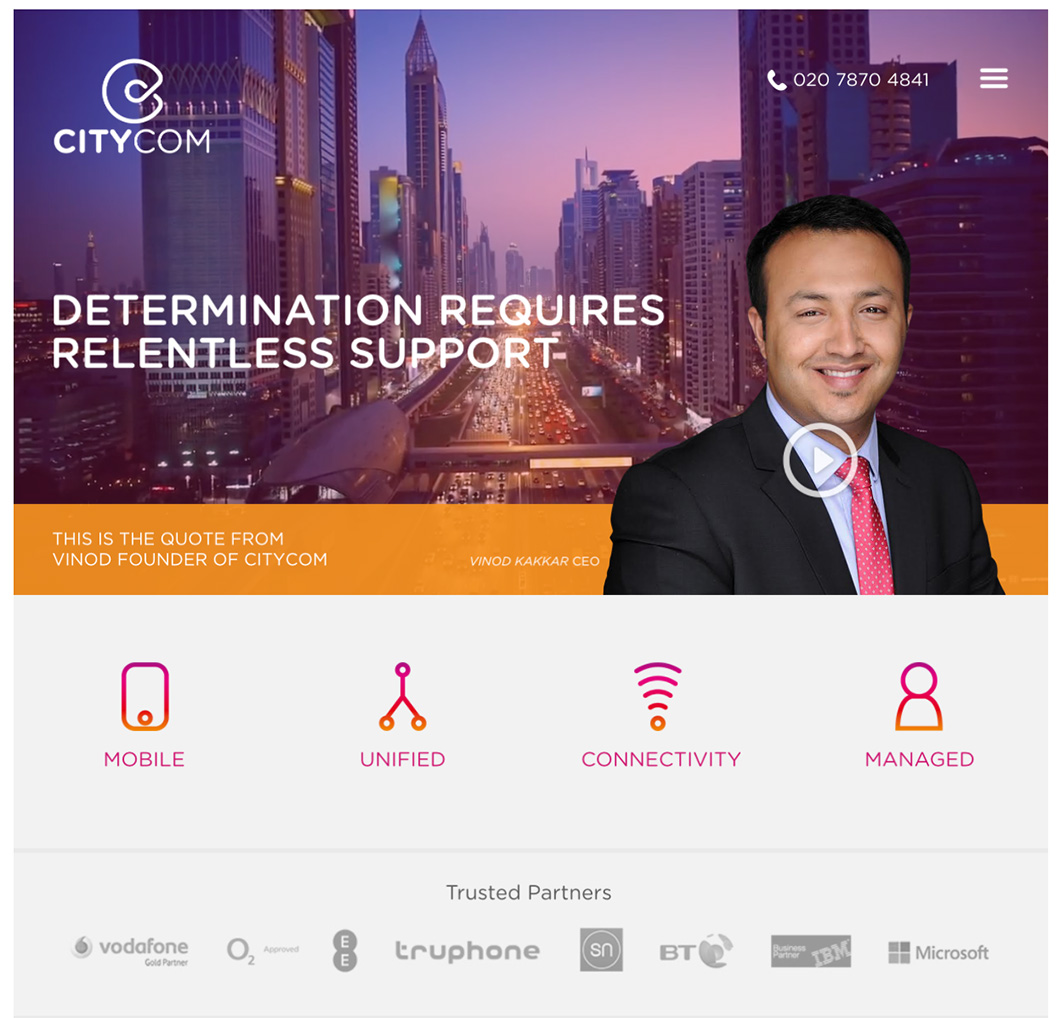 We were provided with a large indepth design brief and this was the concept design I presented to them created with an animated video in the background of the banner, animating between cityscapes and people in an urban vista.

The client wanted a video of himself on the homepage banner.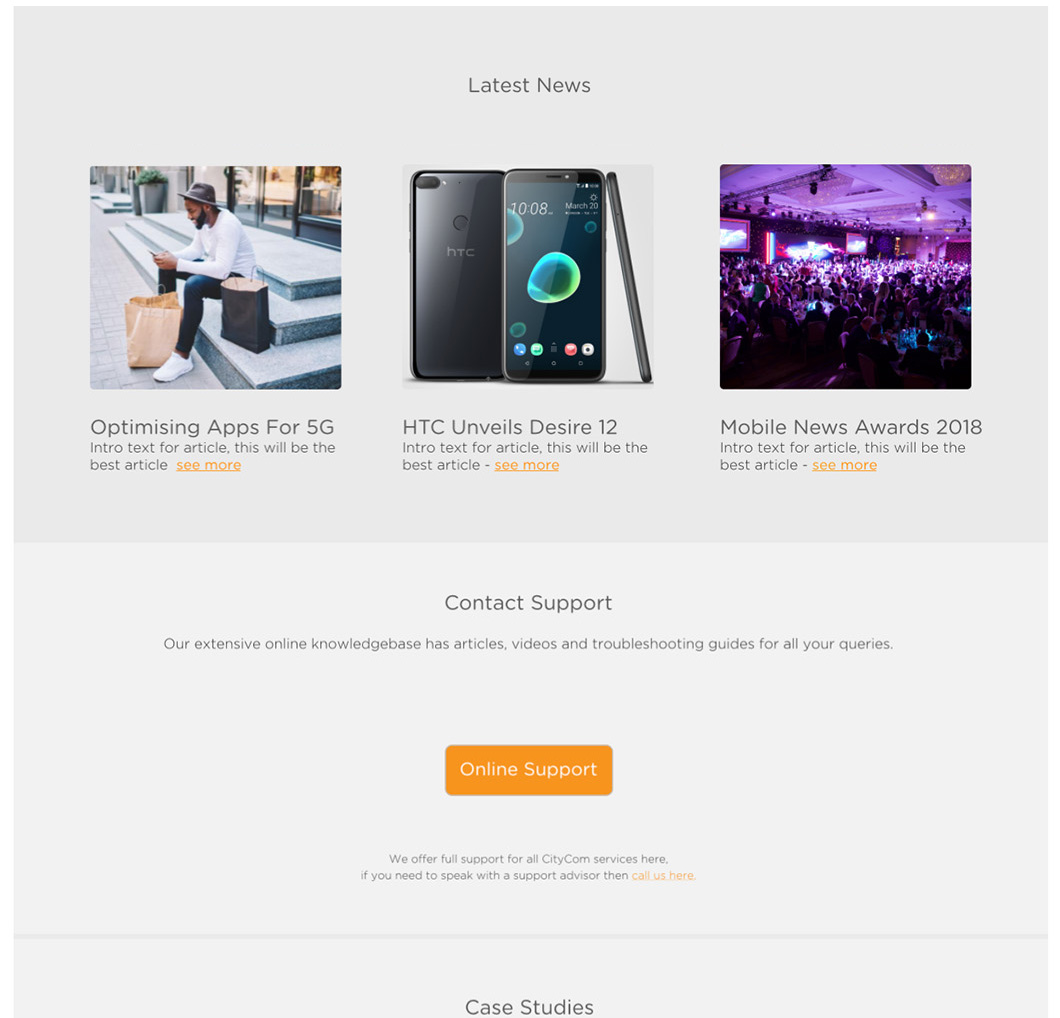 Lower half of the homepage showing news sections and contact support.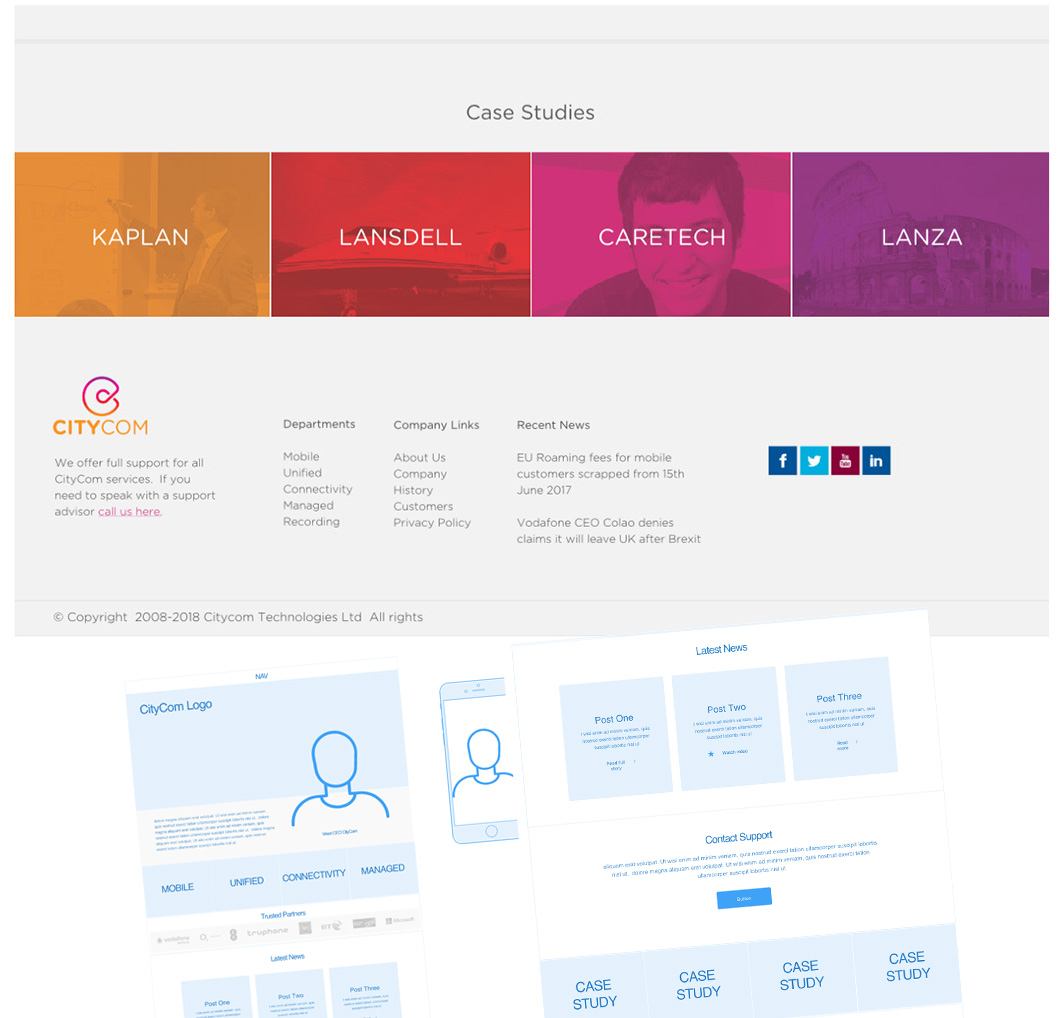 Different case studies for B2B scenarios are identified in the 4 boxes:

– Kaplan
– Lansdell
– Caretech
– Lanza

Footer for the website design – showing also some wireframe prep designs.