The Word Media
Blog based website designed to hold the PDF collection of newspapers.
I started working with The Word in 2016 when they asked me to design their first InDesign PDF template for a 30 page paper.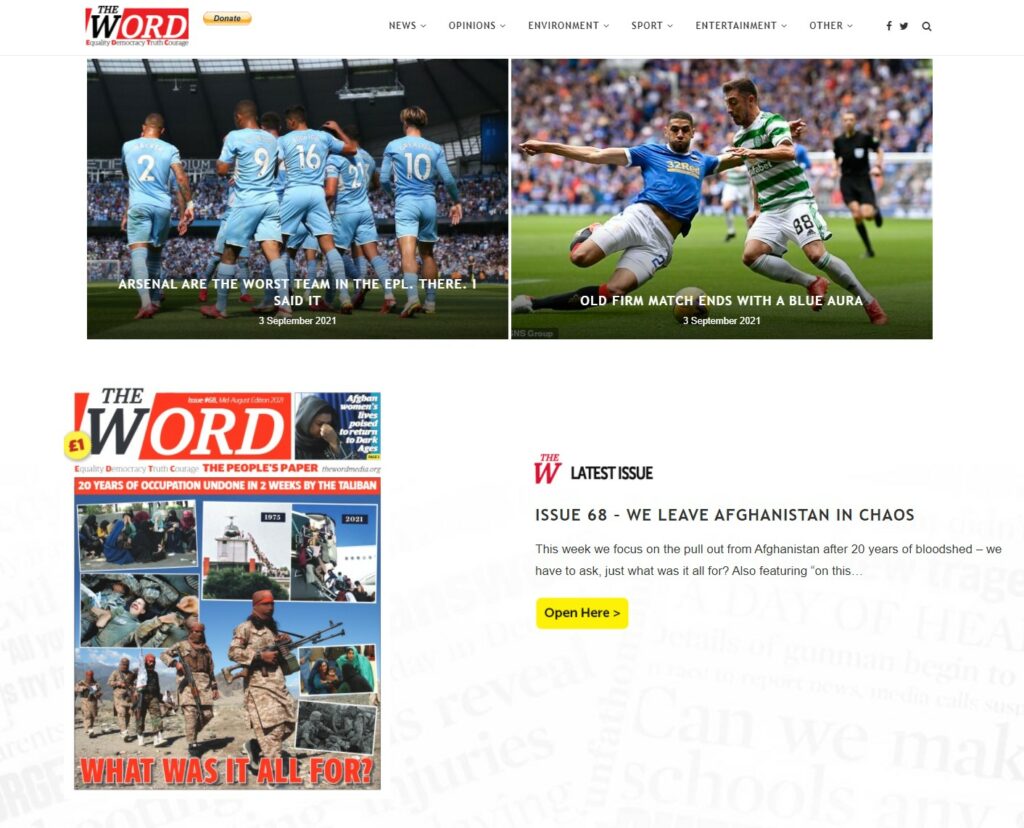 A website to provide a writing platform for a group of writers based across the UK but also globally, although they mainly produce local papers for print (you can see from their PDF catalogue pages), they also require an online presence to gain more followers.


Coding on the project was helped along with help from guys at Penci Design studio with lots of code customisation by myself and lots of design work.