E-commerce HTML Newsletter
Working with Home AV Direct based in West London to create many designs and working HTML retail solutions.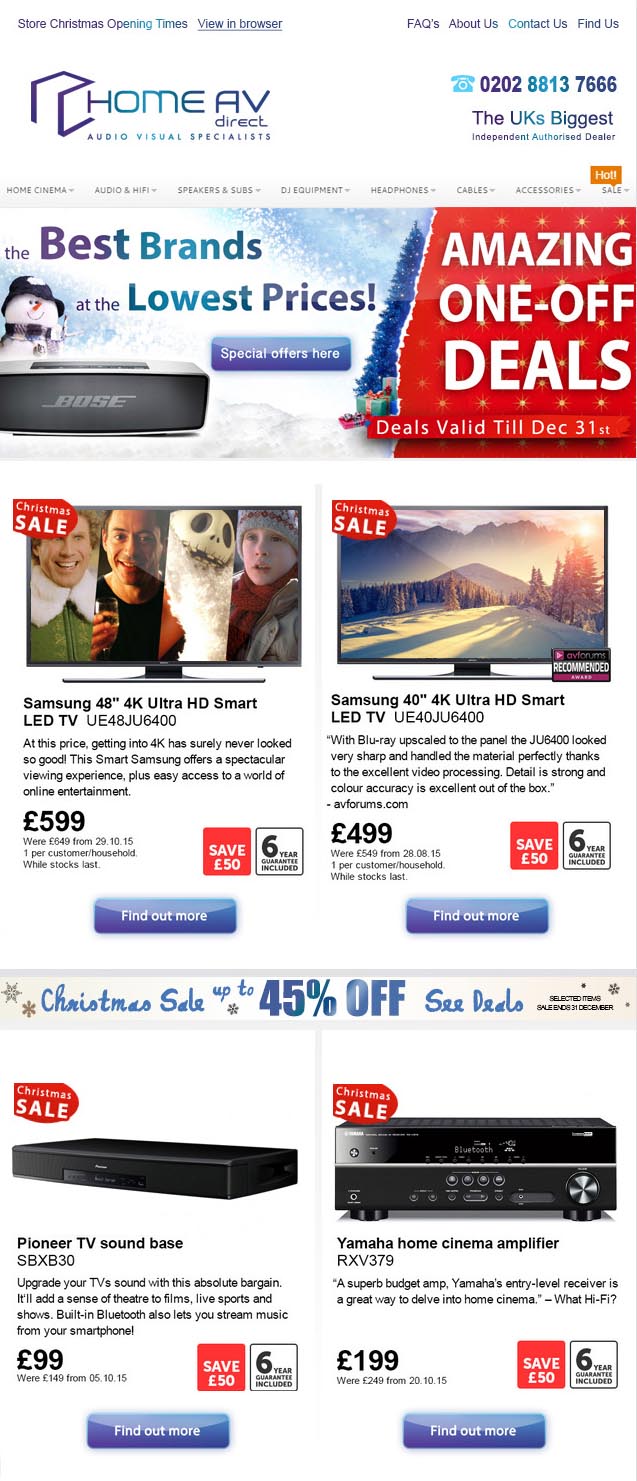 HTML newsletter design and build, with many thousand happy customers on the mail list we worked hard to create regular HTML send-outs to customers and noticed the real time increase in website traffic because of them.

Website here https://homeavdirect.co.uk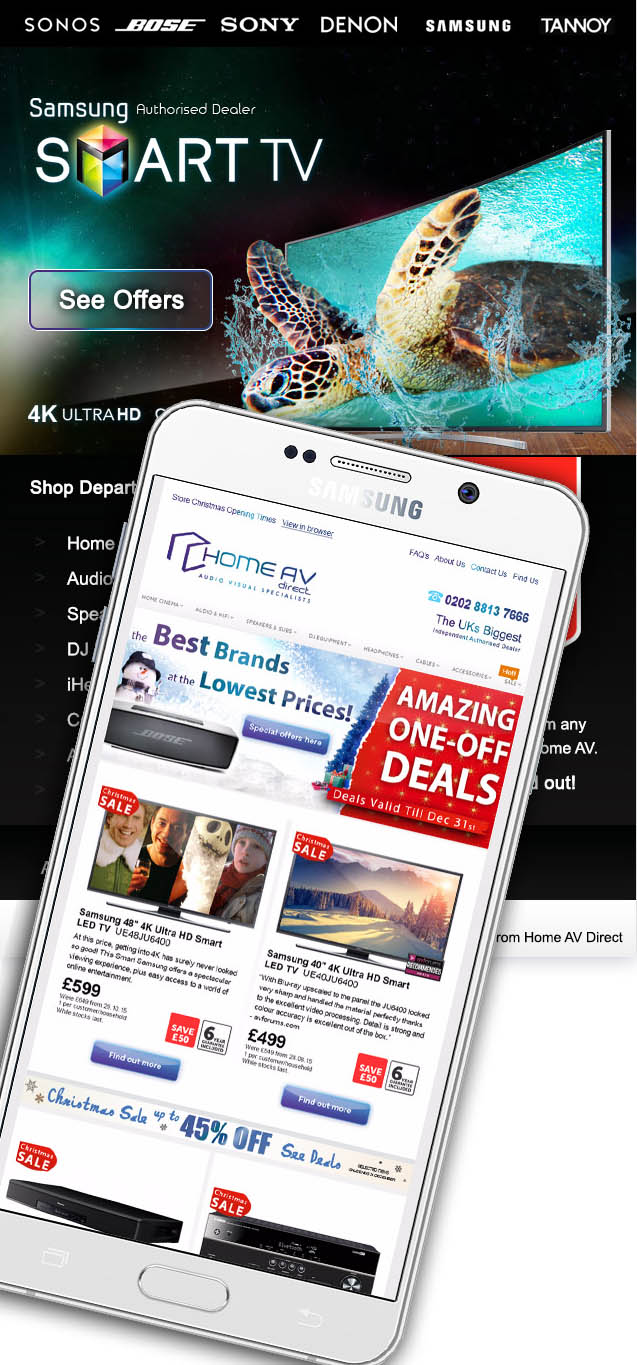 Lower half of the same HTML sendout.