Bootstrap custom coded WordPress website
Our design studio produced a brand identity that brought together the company name with a modern lion marque. The lion represents the bravery of stunt performers. We produced new brand guidelines and a set of templates so the client could create documents themselves. Pleased with our branding, BSR commissioned our agency to produce their website.
please note: website has since come under new management but you can see the original build here website here – use password in bold Secure3Uo7This
As a well-established name in the stunt industry, BSR required a website that could showcase the amazing stunts they perform as well as encouraging stunt performers to sign up to the register. The use of video in the top banners was a true reflection of the stunts performed and the productions that potential new members would be able to work on.
The video clip makes this website something special, please do use the link and password above to see the 60 second video clip supplied by the BSR owner, including behind the scenes footage. From initial discussions on the phone I knew George wanted to make the website "high impact" I asked him for any video material they might have and he certainly didn't disappoint! – and so I built the design around that, also using an effect I had seen before where the video sits behind a darker png image dotted mesh so as to give it a real nice textured effect while also hiding video compression marks, I compressed the video down to just a couple of mb for page loading.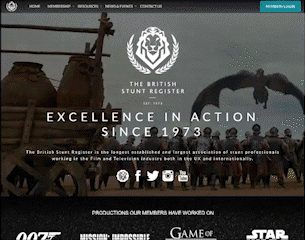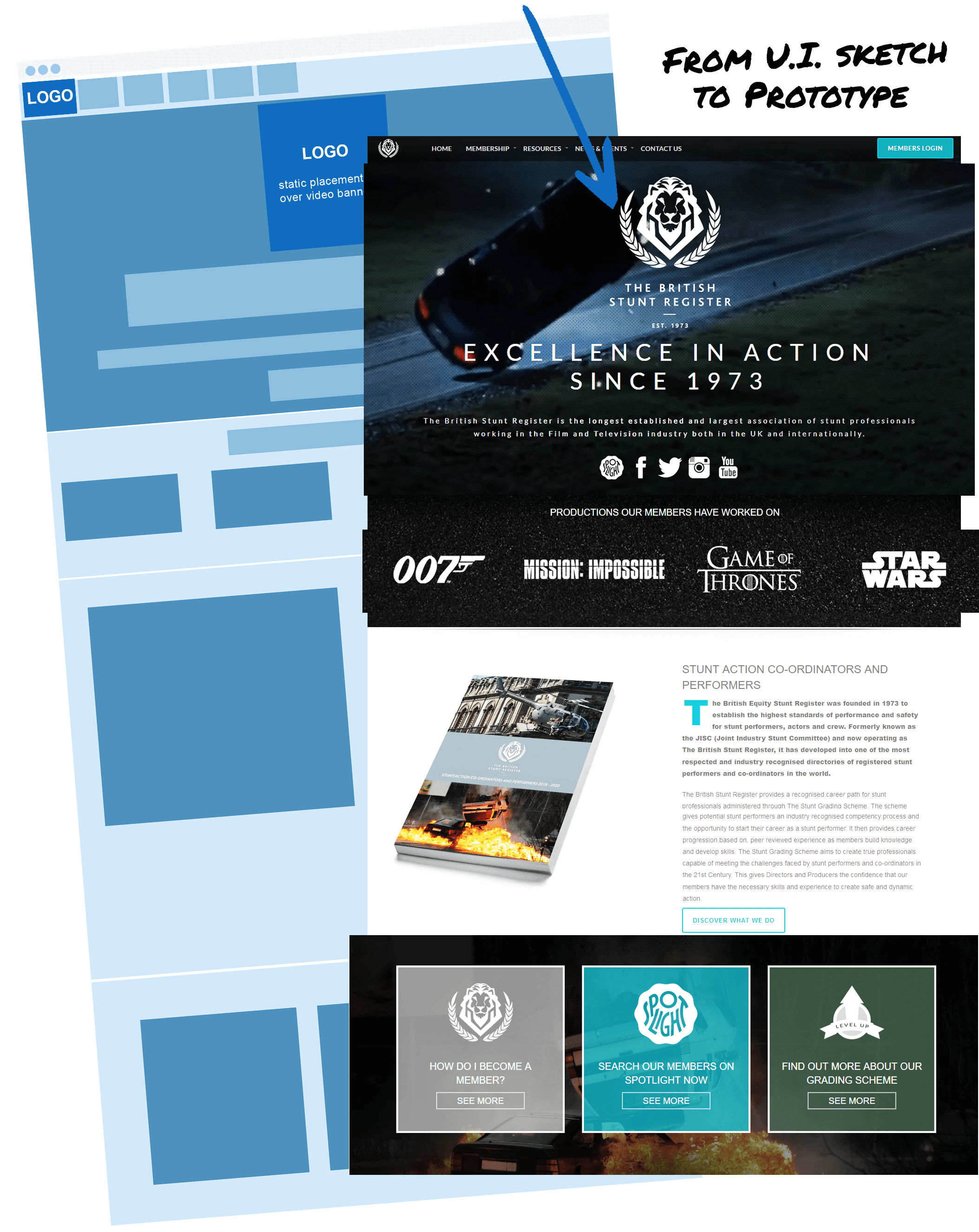 A large banner with video content was requested to show website visitors first hand what BSR is all about. The dark colouring scheme for the website was requested from the beginning as the client felt that would show a more preferred classy look. The main call to action was for a new member to join and inform them of the grading system the register adheres to.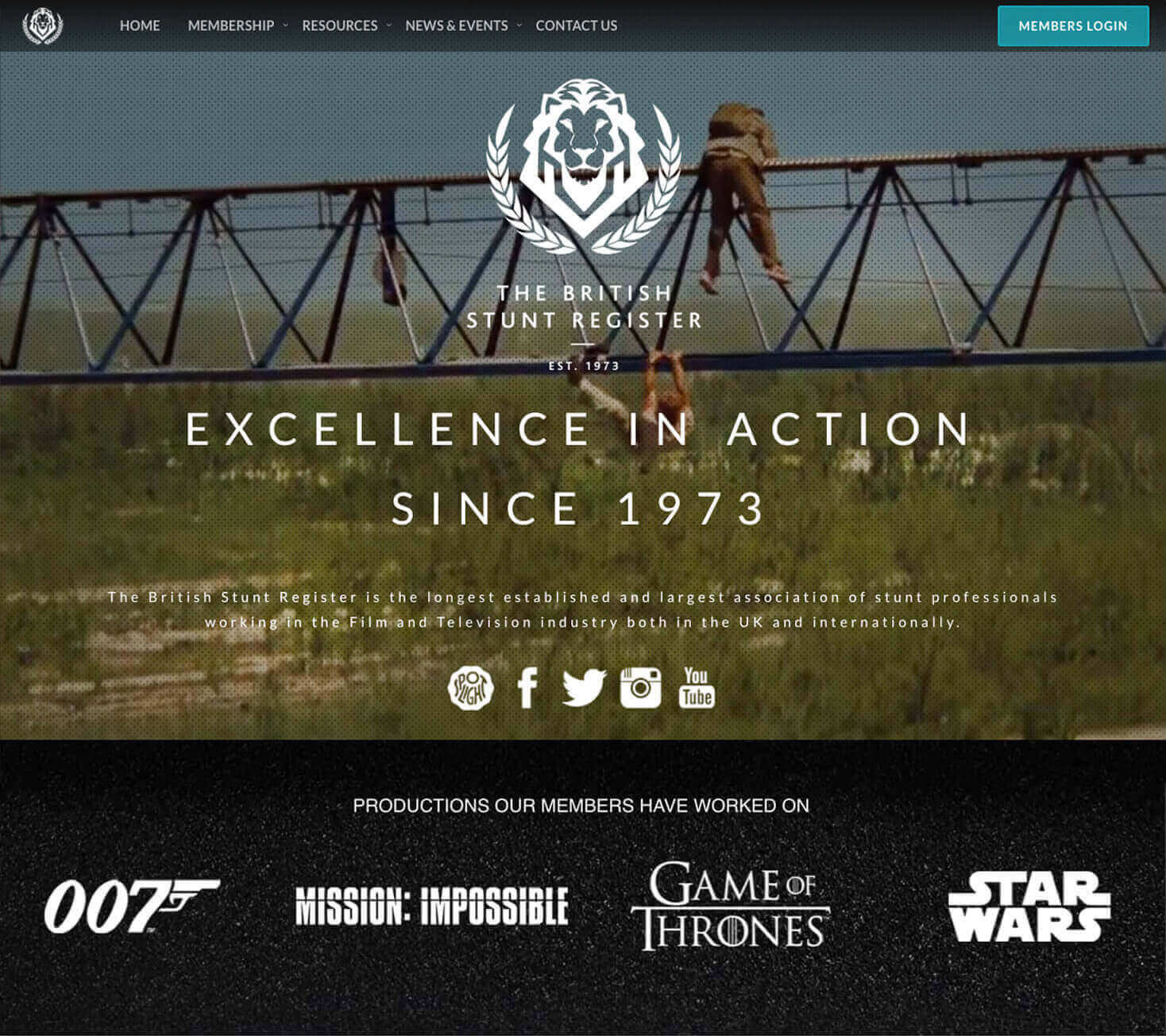 It was important for BSR to inform members that they take pride in them, but also make them aware that they're a professional service with standards to be upheld. This tone of content was upheld throughout the whole sites design. Website pages were added to list members by name showing what groups they were linked to. I did originally present designs where members can create full page profiles but the client wanted to keep a simple approach.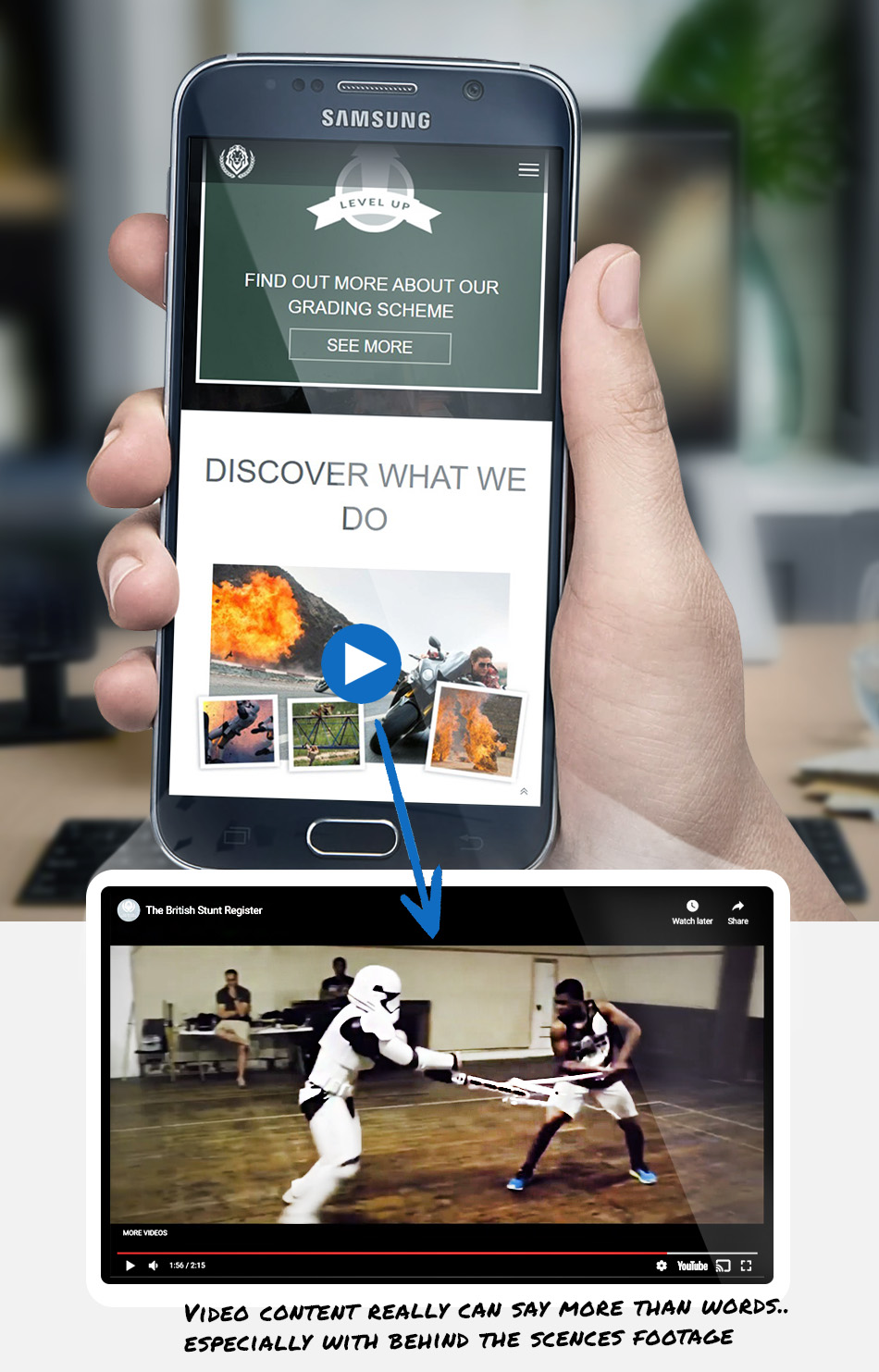 Website design fully responsive to different screen sizes. Pages were created to store all the PDFs requested for all the practical purposes of BSR.