Bootstrap custom coded WordPress website
Our design studio produced a brand identity that brought together the company name with a modern lion marque. The lion represents the bravery of stunt performers and the Britishness of the company. We produced new brand guidelines and a set of templates so the client could create documents themselves. Pleased with our branding, BSR commissioned our agency to produce their website; to be a hub for members able to access with login ability. website here
As a well-established name in the stunt industry, BSR required a website that could showcase the amazing stunts they perform as well as encouraging stunt performers to sign up to the register. The use of video in the top banners was a true reflection of the stunts performed and the productions that potential new members would be able to work on.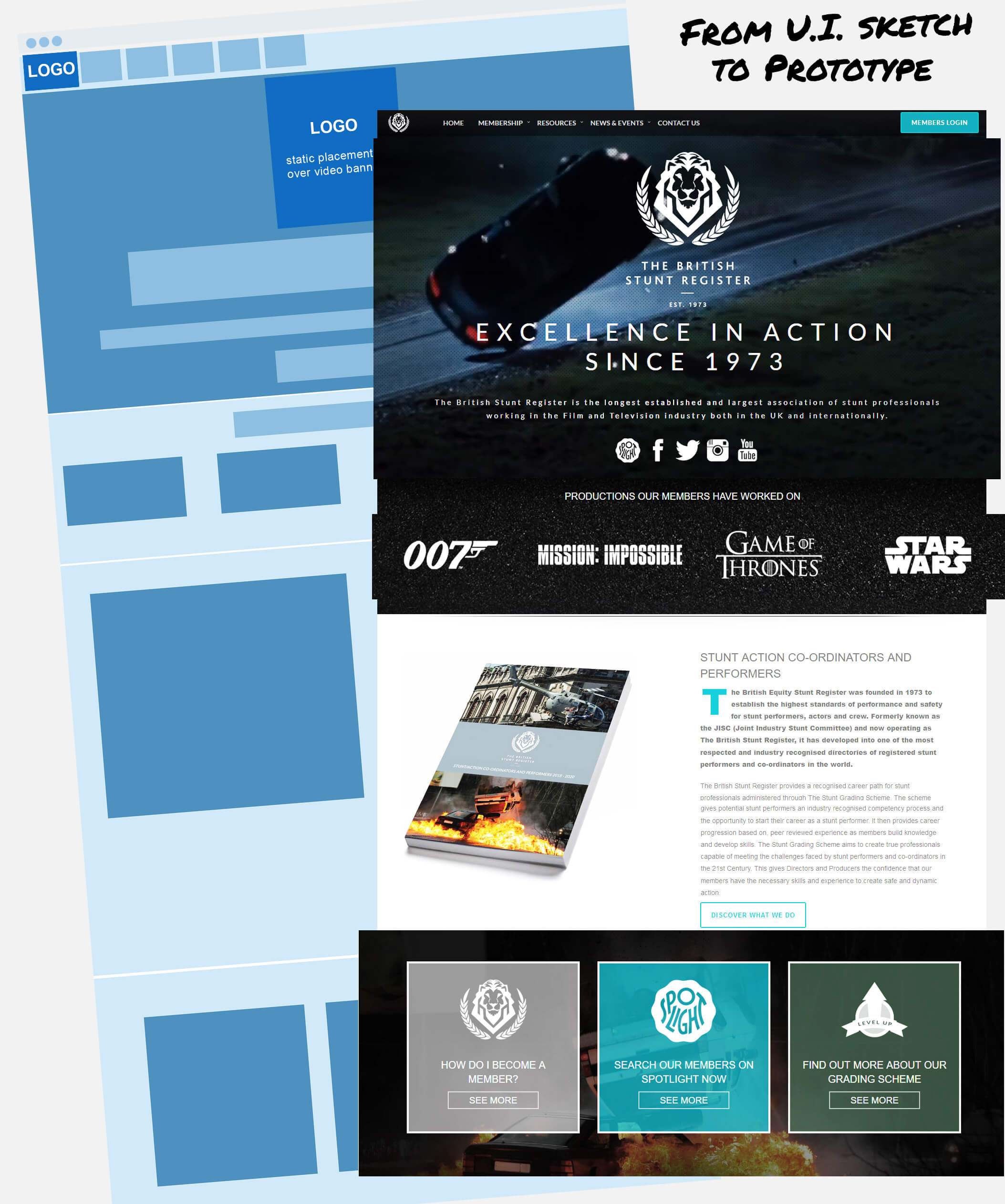 A large banner with video content was requested to show website visitors first hand what BSR is all about. The main call to action was for a new member to join and inform them of the grading system the register adheres to.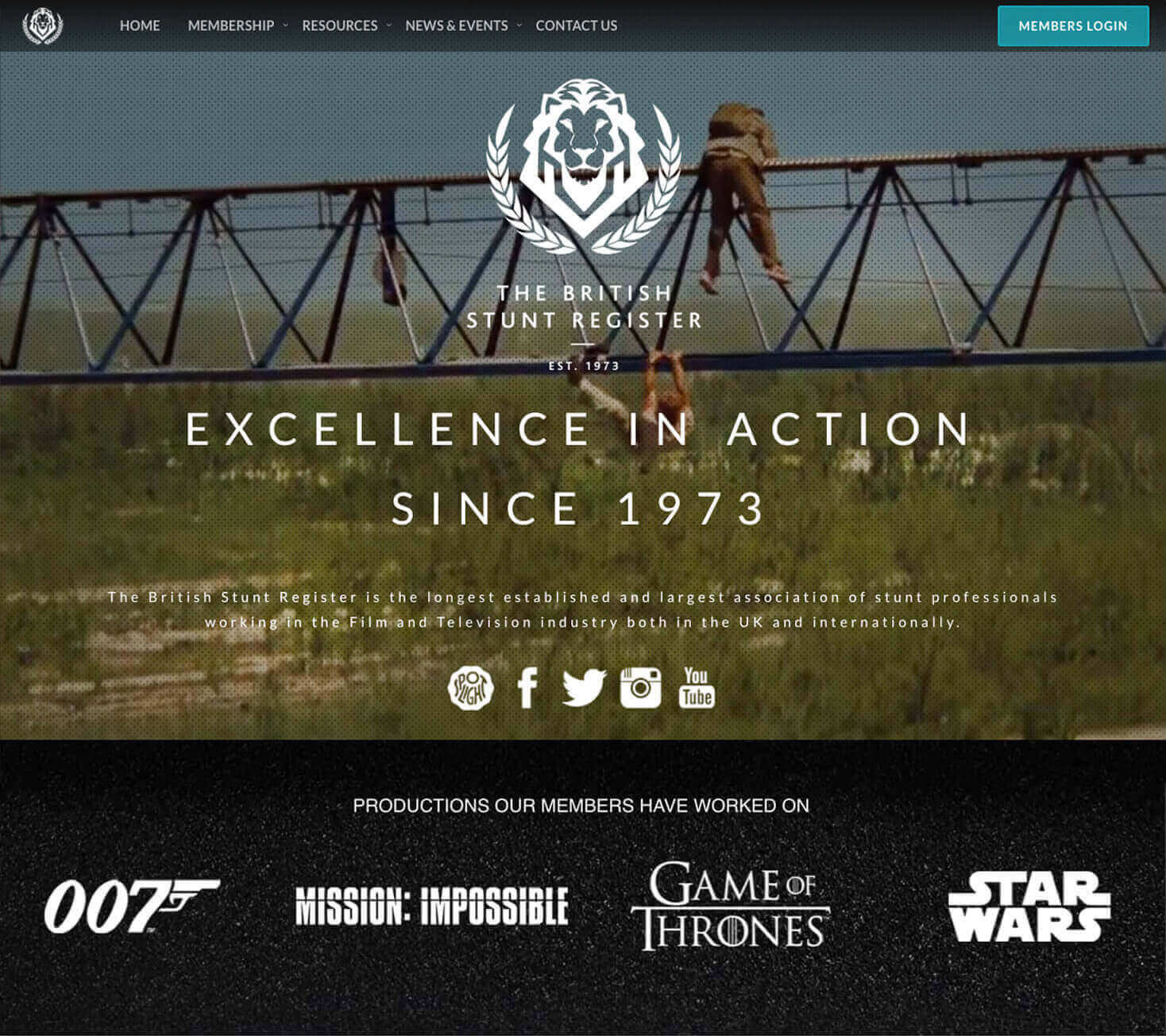 It was import for TBSR to inform members that they take pride in them, but also make them aware that they're a professional service with standards to be upheld. This tone of was upheld throughout the whole sites design.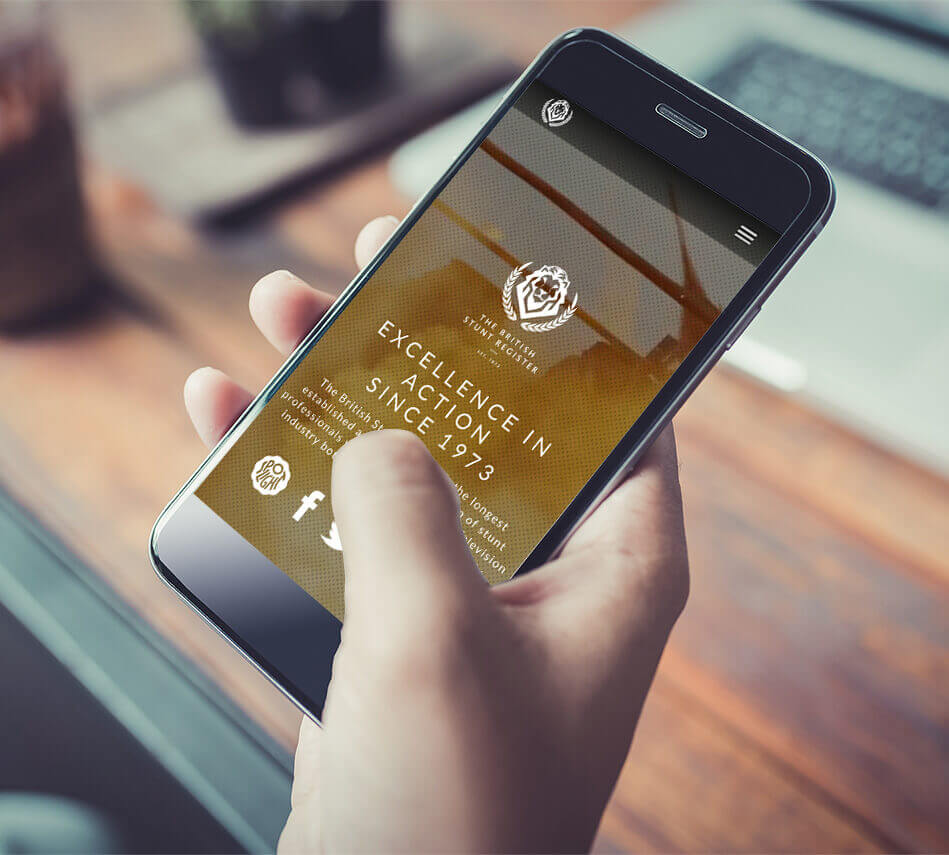 Website design fully responsive to different screen sizes.