JEWELRY STORE FLYERS AND BANNERS
Event Branding Materials – Asked by a local jewelry merchant to provide graphics for local advertising. Stock images were used for the models (due to project deadlines) and products were selected by the client – advertisement in conjunction with a brand of watches.
Image below – advertising banner for magazine. Gioielleria di Patania Raffaele.

As with any project I gathered my design assets quickly after first gaining from the client what look and feel he was wanting. The were some changes to specific stock and elements of design but the client was so happy with the quality of the design – prior to working with me he had been limited to designers at the local news and magazine publications who likely don't have much time for specific design.  After my work was demonstrated to the client there were more requests for different POS.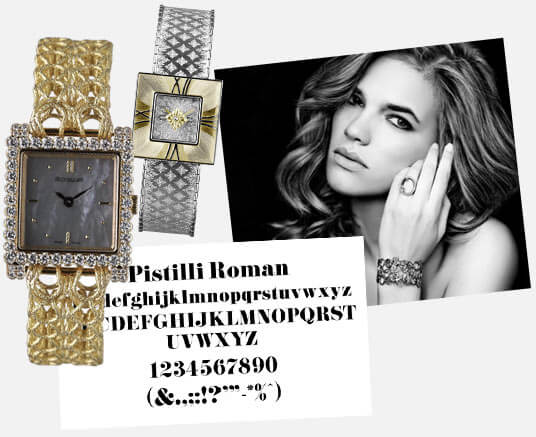 ANNUNCIO DI RIVISTA
Magazine Advert – Further designs were asked for including a full page layout.
Magazine Advert – Full page spread with more product placements and information. Prices were not able to be added to the POS.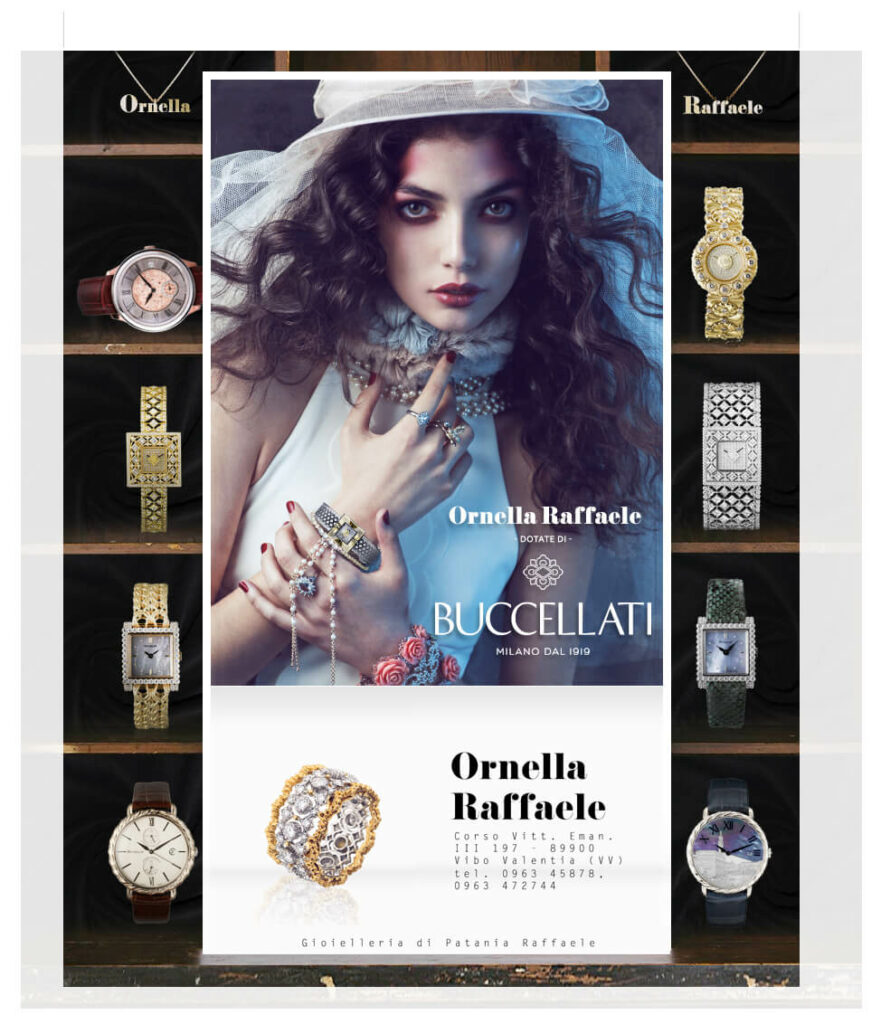 Magazine Advert – showing different edits.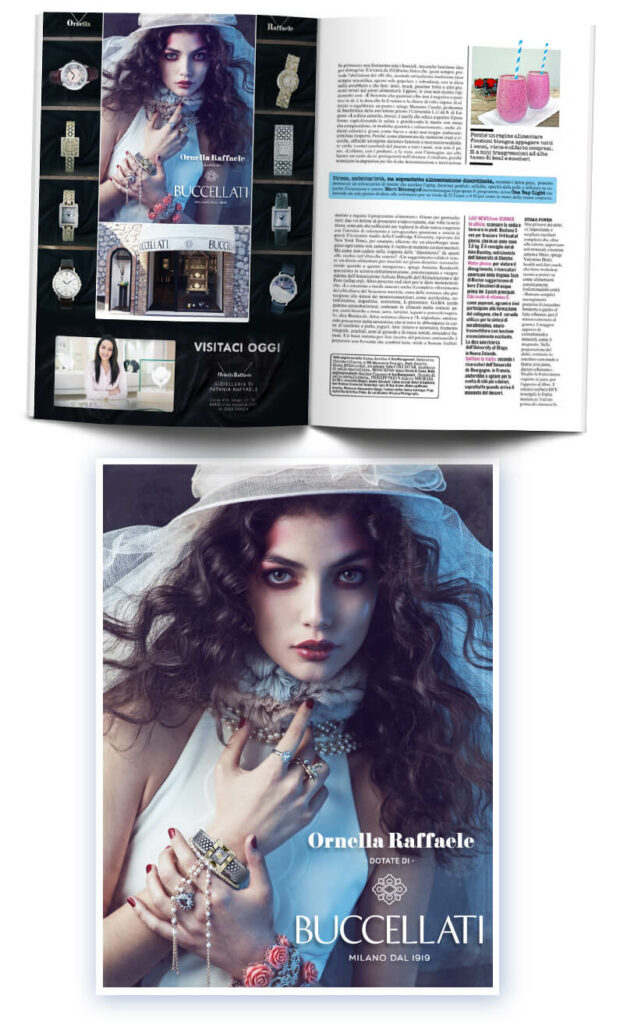 Magazine Advert – showing different edits. Art-working on the Logo and font suggestions.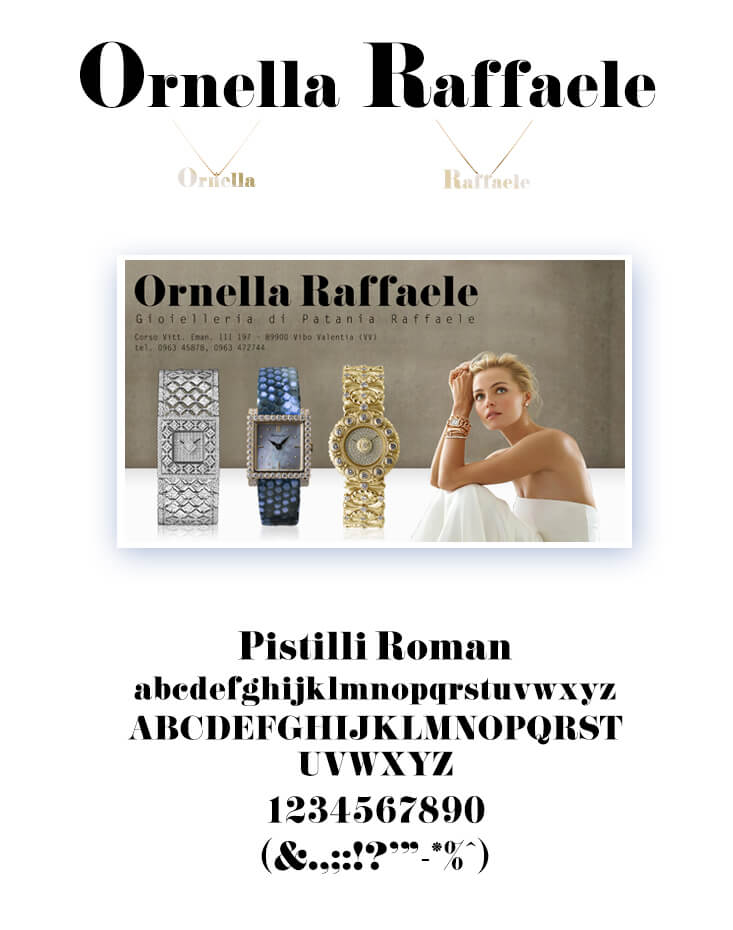 Magazine Advert – Final assets as used at the time. Specific edits needed to be made to the large model image with the client looking for something like this rather than just a photograph of someone in-store wearing stock – though that was also quickly tried at the time, this was the best final idea.