Website & Promo Materials
Working in conjunction with a partner company Car Audio Security Ltd who held the European distribution rights I was asked by the managing director of Rotiform based in California to create high resolution designs and artworking featuring his alloy wheels on various UK Rotiform showcars.
Rotiform are a global leader of alloy wheel design and production; setting the trends that many other companies follow. They design and build the finest cast and custom forged wheels. Focused on style, strength, and aggressive fitment, Rotiform Wheels are seen by many as the ultimate mod for your car. Working for such a high profile client is always going to be a challenge, sticking to company branding is key and working closely to set ideas from the company's management.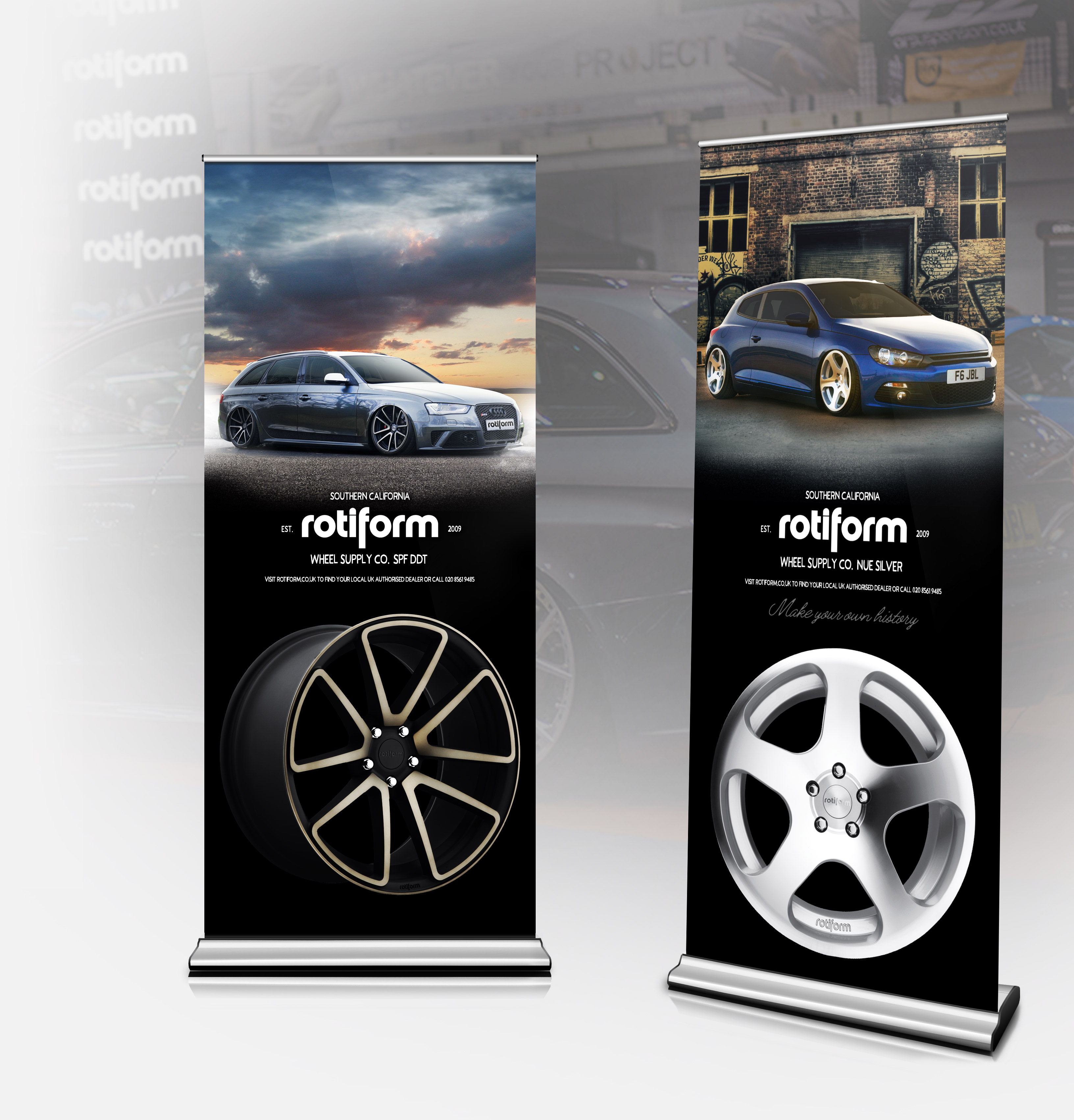 Design On Show
Event Banners – Across Europe every year there are many large scale car events where retailers promote their latest products and show cars. Creating imagery for promotional banners was a large requirement for this client, seen by many as a leading producer of alloy wheels designs needed to be sleek and eye catching.
Website design – produced for the European distributors to showcase their latest products shipped directly from the USA.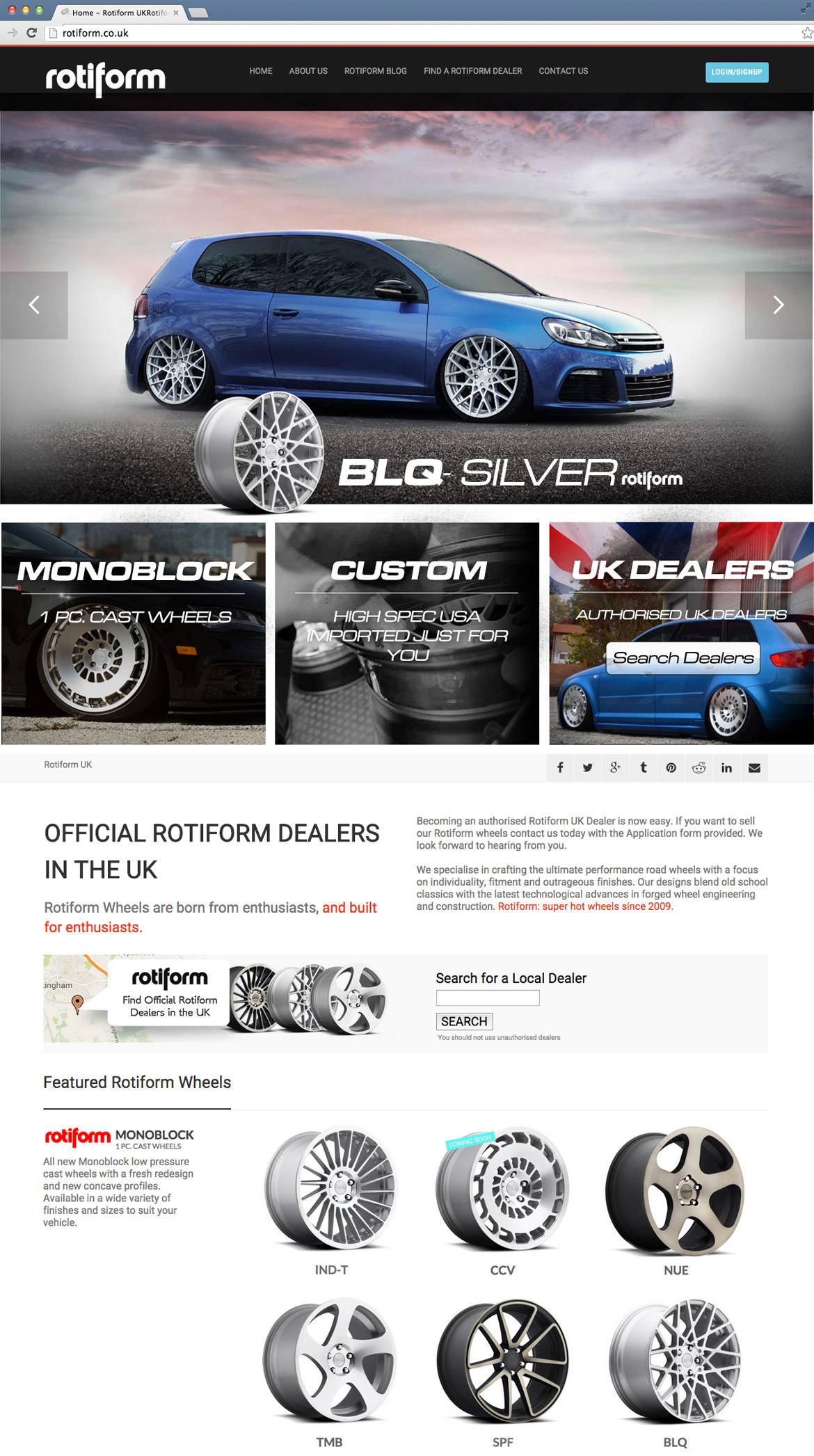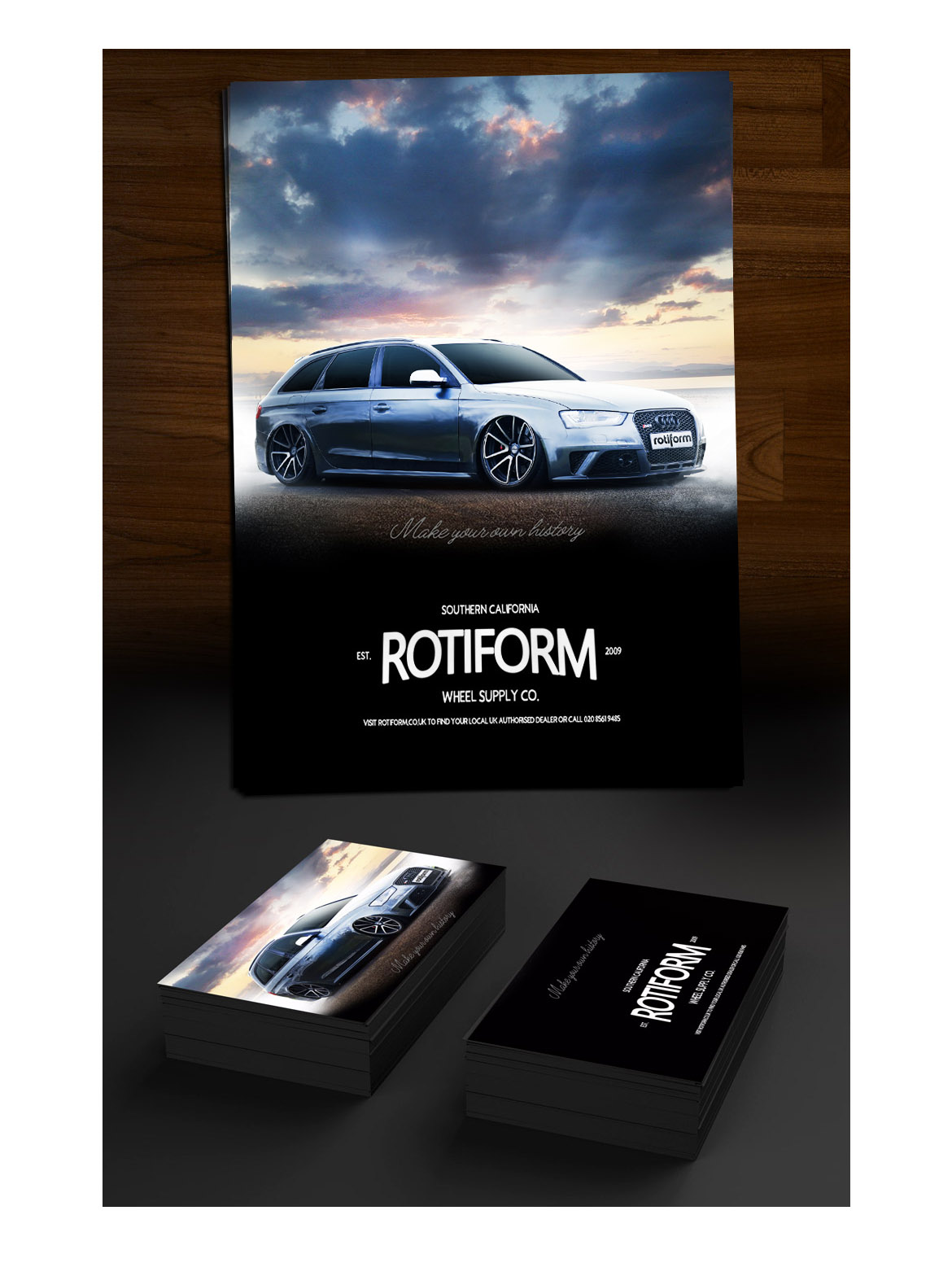 Artworking – showing the car images supplied for use and the final image used.